The ingenious idea originated from
The Schmitz Family
blog. It is called the 30 Day Blog Journal. It will help others get to know me a little bit better, and I'm excited to get it started.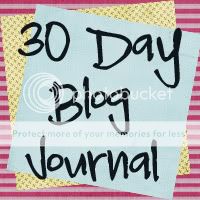 We are going to start off with Day 1 (August 10, 2010)
Your favorite song
I have voted that this is my favorite song of all time. I connected with this song big time as a teenager, and since then, it's just been one of my all time favorite songs to listen to.